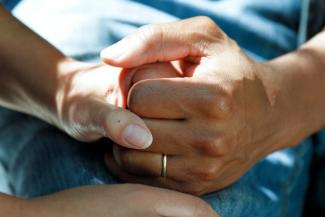 Top Financial Concerns for Family Caregivers and Strategies That Can Help
Caregivers can face significant financial challenges as they take care of their loved ones. If you're a caregiver, it's important to learn about the financial issues that can come with helping a family member and how to handle these situations effectively.
These strategies will help:  
Plan ahead.

Planning can help you avoid financial challenges as a caregiver. It's crucial to discuss your role as a caregiver with your older family members before it becomes necessary.  
Talk to your family members about caregivers and aging before they become dependent on you. Find out what their plans are regarding the financial aspects of their eldercare.
Try to continue working.

Caregiving can be an expensive role, so you'll need all of the additional income and benefits you can obtain.
If you can continue working while providing care for a loved one, this may help you with financial issues. One of the biggest challenges for caregivers is money because taking care of an older adult can be very expensive. Plus, you still have your own family and its expenses.
Your employer may have special assistance programs and flexible rules for caregivers. Check what is available and use the assistance if you need it.  
Find out about your loved one's finances.

As your loved ones age, they may have trouble keeping track of their finances. Be aware of the pensions, benefits, and savings accounts that they own. They can use this money to help take care of themselves.
Aging can affect your family member's ability to pay their bills. You can help by taking over some of the responsibilities of maintaining their home and lifestyle.
Check on public benefits.

Is your loved one receiving the maximum amount of Social Security and other benefits?  
Public benefits can help you handle the expenses of caregiving. Your loved one may qualify for federal, local, or state benefits. Contact your local agencies for the elderly to see what's available.
Monitor your family member's accounts and financial activities.

Aging can make people vulnerable to scams and other issues.
As a caregiver, your responsibilities extend beyond making sure your family member is eating healthy food and taking medication. Stay aware of their financial activities and monitor every account.
You may also want to monitor the loved one's activity on social media. Scams are common, and the elderly are often targets online.
Consider how much you can help.

Can you afford to be a full-time caregiver for a family member? How will this affect your personal finances and your family? It's tempting to help in any way you can, but it's important to consider all of the financial aspects.  
Caregivers are often stuck paying family member's medical bills, groceries, housing expenses, and other bills.
Although you can try to continue working while you're a caregiver, you may still run into emergencies that call you away from work. Can you handle missed workdays and the consequences of these emergencies?
It's important to understand the responsibilities that come with taking care of an aging family member. Caregivers who understand the financial consequences of their new roles can make wiser decisions. Preparing in advance will give you time to find benefits that are available to your loved ones and create a plan that works for both of you.